Texas Humane Heroes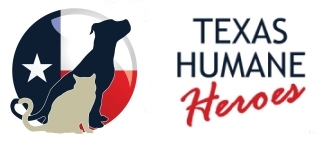 Here at Texas Humane Heroes, every effort is made to place animals in good homes with responsible pet owners who are willing to make a lifelong commitment to the animal. THH believes pet ownership is a privilege, not a right. Potential pet owners are counseled about the responsibilities of pet ownership before adoption. Because the key to reducing the number of unwanted animals is pet population control, each animal is spayed/neutered before adoption.
The shelter is located at 10930 E. Crystal Falls Parkway, Leander, TX 78641  (512)260-3602
Learn more at http://www.texashumaneheroes.org/
Williamson County Regional Animal Shelter

The Williamson County Regional Animal Shelter (WCRAS) is located on approximately five acres on the Inner Loop in Georgetown just to the east of the entrance to the county's Juvenile Services building. The shelter is a collaborative effort between the county and participating cities of Round Rock, Cedar Park, Leander and Hutto.
The shelter is located at 1855 S.E. Inner Loop, Georgetown, TX 78626 (512) 943-3322
Learn more at http://wilcopets.org