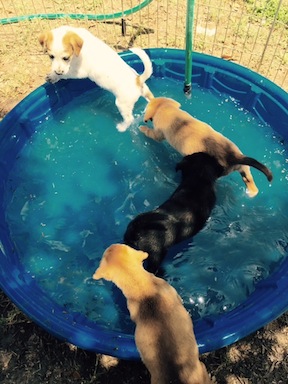 GAO counts on contributions from members of the community to deliver its programs and services to Williamson County. Despite the generosity of past donors and fund-raising efforts, our goal of growth and expansion relies on a modest operating budget. Our ever growing foster network requires funds for food and medical assistance for dogs and cats placed in private homes, where these animals receive the benefits of attention and socialization that will help them quickly develop the trust and confidence necessary for lasting family relationships.
Your support will help us do our work, reach our goals, and continue to serve our ever-growing Central Texas animal community!
Here is how you can help:
Contribute

Your financial contributions fund services such as our Low Cost Spay and Neuter program and Emergency Medical Assistance Fund. These contributions also assist with medical care for our foster animals.

Become a Member

Your time as a GAO member helps raise awareness for pet welfare issues in Central Texas and directly contributes to the welfare of the animals we rescue.

Become a Foster

Your devotion as a foster parent for an adoptable pet gives new hope and new life to deserving animals. Our foster pets learn about family life and gain critical training while in our care, and the foster home environment is much less stressful than a shelter and better for our animals.