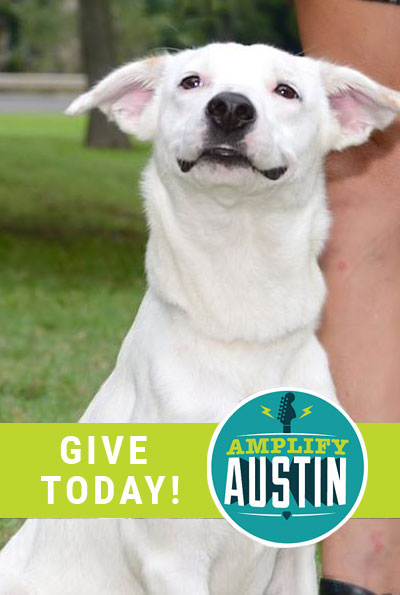 GAO is raising funds to cover the veterinary costs for foster pets like Kaia through our Amplify Austin campaign. Amplify is an Austin-wide coordinated mass fundraising effort that help not-for-profits unify for 24 hours on March 1.
Meet one of our success stories: Kaia! Kaia was a shelter puppy with a life threatening heart condition. GAO took her in and got her the treatment she needed to make it past her first birthday. This involved many trips to Texas A & M small animal hospital in College Station. Kaia's foster family shuttled her back and forth to doctor visits and surgeries and cared for her while she recuperated. Today Kaia is healthy, happy, and looking forward to a full lifetime with her new family!
A group of volunteers for Georgetown Animal Outreach will be getting tattoos of dog and cat paws in order to publicize the need for support of dog and cat rescue in Williamson County. Each volunteer agrees to get their tattoo going on if s/he received $500 in donor support. Our overall goal is $3,000. Funds raised will go to veterinary care for our GAO animals.