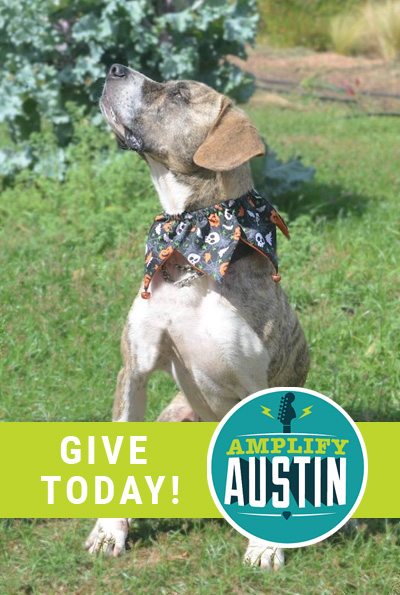 GAO is raising funds to cover the veterinary costs associated with Diesel's diagnosis and care through our Amplify Austin campaign. Amplify is an Austin-wide coordinated mass fundraising effort that help not-for-profits unify for 24 hours on March 2.
Diesel is looking at the rest of his life with his glass 1/2 full (maybe even 3/4 full) glasses on. He's thinking, "Well, none of us has forever, I'm using the days I've got left to kick some items off my bucket list. And it's going to rock!" And he has quite the list. Keep your eyes on our Facebook page for Diesel's daily "bucket list" report.
Diesel was just diagnosed with terminal, un-treatable cancer. He's a young dog, about 5 years old, and has spent almost all of his life as a GAO foster dog. We are so lucky that a fabulous hospice foster is caring for him for the time he has left. There will, for sure, be some happy days in his life. We love this sweet dog and are hoping this tribute to his life inspires others to foster and adopt rescue dogs.