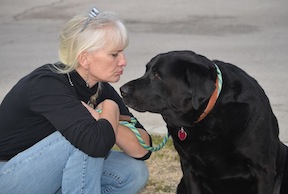 Founded in June, 2000, Georgetown Animal Outreach, (GAO) is a non-profit (I.R.S. sec. 501,c,3) volunteer group located in Georgetown, Texas.
Our mission is to save at-risk dogs and cats in the Georgetown area from uncertain fates in shelters and stray animal communities.
To Fulfill the Mission, We Will:
Rescue

dogs & cats at high risk to foster them and better prepare them for adoption.

Showcase

pets to the public in ways that help place them as companion animals in loving, responsible homes.

Be advocates

of animal welfare in the community.
Campaign for low cost spay & neuter clinics.
Educate the public on issues of pet overpopulation, routine vaccinations and animal abuse.
Work

toward the day when no healthy animal will be unfairly euthanized.
We are an organization of volunteers from all walks of life, united by one common goal:  the welfare of animals.  While the name implies a Georgetown service organization, GAO's work and involvement extends to the entire Williamson County community.